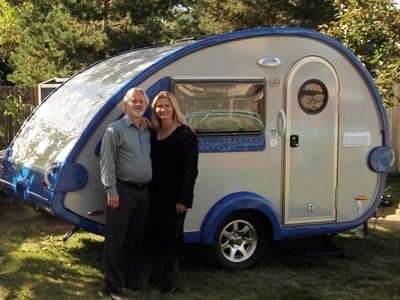 My name is Janelle Brian, and my husband Eddie and I are travel addicts from Colorado. We now find ourselves in the phase of life called 'empty-nesters' and we plan to make the most of it! We are traveling in our tiny trailer, writing books, learning more about art & history, and getting serious about PHOTOGRAPHY!
Which is why we created this site, THE PERFECT TRIFECTA
so we have a place to display some of our favorite photos.
Ever since Eddie replaced my trusty Lumix point-and-shoot camera with my first Sony full-frame mirrorless, we have both been zapped with the 'Shutter Bug'. Three new bodies, and five lenses later, I'm still pretending that I'm getting the hang of photography. But as we all know, photography is an art that we never really stop trying to perfect!
Right now I have a website called,
Road Trips and Tiny Trailers,
which is an online planning manual that can help you make the most of your travels in a tiny trailer. You can check out that website at:
www.roadtripsandtinytrailers.com
I also own Images Custom Framing, a full service framing shop (located in Littleton, CO) that I've owned and operated for over 30yrs.
I'd love for you to check out that website as well at:
www.imagescustomframing.com
What a privilege it is to be able to carve out a living doing things I love!
Travel * Photography * Art | The Perfect Trifecta.